Consignment items for Silent Auctions and Fundraising Events at no cost to you!
NO upfront costs
NO hidden fees
NO Work or Risk for YOU
WE take care of the work so you can receive 100% of the profits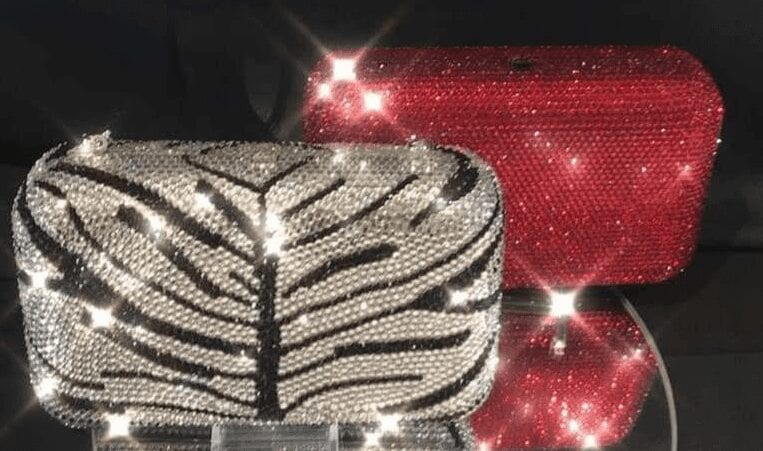 Providing Exclusive Merchandise for
Virtual, Silent, Online and Live Auctions
We can make your profits soar!

Serving the entire US, we offer a complete service including:
Shipping direct to customer, Bidding Sheets, Monitoring Tables, Display Props, ETC.

We offer our services at NO cost to you!
Our team will provide everything YOU need to meet your goals.
We make you look good with elegance and ease so you can focus on your Patrons.
PROVIDING Free Consignment of our most popular Bejeweled Purses adorned with
Swarovski Crystals!
Plus more Exquisite Items TO MEET YOUR FUNDRAISING GOALS
Gifts That Give back is dedicated to assisting charities raise money for their advocated.
We do this by offering free consignment items at your events.
Our service is FREE. No Work or Risk for you, 100% gain
Make Your Auction Sparkle
We create the "WOW" factor that drives up auction bidding.
Only pay for what you sell.
Our service is no work, no risk, just all profit!
Exciting items and packages which promote return spenders, promoting donor retention.
With our help, you will save time, energy, and procuring items for fundraisers.
We offer a truly hassle-free experience so you can focus on your guests.
Our goal is to help you reach your financial goal and provide your patrons the best experience!
★★★★★
Dear Christy, After so many years of us working together I just wanted to take a moment to share how much I have appreciated your service and profits you have raised for our center. We love the outstanding collection you continue to bring us each year at our Frank Sinatra Celebrity Golf Tournament, Galas, Luncheon and Fashion Shows.
★★★★★
Dear Christy, This year you helped our R­I­T­Z gala be the most successful to date! In just three short hours, we had record-breaking totals.The silent auction alone, which included your exquisite purses, raised $96,000 and is the highest historic total for the gala. On behalf of all of us at San Diego Zoo Global, thank you for your generosity.
Keely East,Special Events Coordinator, San Diego Zoo Global
★★★★★
Thank You Christy, you really helped make our auction a success. The Crystal Purse selections you made for our online auction during Covid-19 was one of the the most popular choices bid on by our patrons. One purse sold for $860!" We appreciate your working with us.
Rosella Saucier
Senior Development Manager
American Cancer Society